"Insensitive" by Jann Arden (f/Robert Bacon)
Episode 110
5 months ago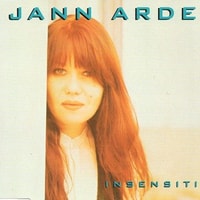 In 1996, the Christian Slater rom-com Bed of Roses was released. While it was a disappointment at the box office, it helped launch Jann Arden's 1994 single "Insensitive" onto the US Billboard charts. While Jann is a massive star in Canada, this was her only success in the States. Today, we're joined by 91 Donkey Lane's Robert Bacon, who shares why this song is the ultimate karaoke jam, and together, we push the envelope of what we can accomplish on a podcast by writing a new verse to the song. How do you rid the sweat after the body bliss? How do you slow your blood after the body rush? We'll answer these questions (and many more) on today's episode.
If you like the show, be sure to rate, review, and subscribe. Email us at [email protected]. Also, follow us on our social media: Twitter: @1hitThunderPod Instagram: onehitthunderpodcast Wanna create your own podcast? Contact us at www.weknowpodcasting.com for more information. Visit punchlion.com for Punchline tour dates, news, and merch.
Find out more at https://one-hit-thunder.pinecast.co
This podcast is powered by Pinecast. Try Pinecast for free, forever, no credit card required. If you decide to upgrade, use coupon code r-4222c3 for 40% off for 4 months, and support One Hit Thunder.